On December 8, 2015, symposium panelists and participants engaged with issues of health and well-being of villagers in conservation contexts in Costa Rica, HIV prevention with Indigenous youth in Canada, public health and climate change, and pedagogy for Ecohealth and Global Health practitioners.
Ecohealth is an action-oriented approach that connects ideas of ecology with social and environmental determinants of health. It is based on principles of systems thinking, transdisciplinary research (that engages community members), participation, ecological sustainability, gender and social equity, and knowledge-to-action.
Global Health addresses public health and health promotion in global contexts. Global Health challenges, including chronic and infectious disease, do not recognize borders. Public health crises or disease outbreaks in a remote parts of the world, for example, could reach and threaten the health and well-being of people in Canada or other parts of the globe within days, if not hours. The health of the world's population is intertwined with broader issues, including wealth disparity, environmental degradation, government policy and human rights.
Panel Discussion
Dr. Donald Cole , Professor, Dalla Lana School of Public Health, U of T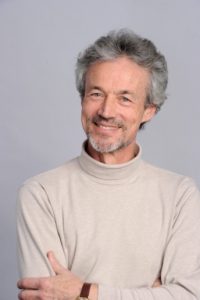 Agroecosystems, pesticides and public health- grappling with a wicked global problemDr_Donald_Cole
Abstract: The development of high external input agriculture in the highland Andes created a classic 'pesticide treadmill' for small landholders in potato and other horticultural production. Through a program of multidisciplinary research in Ecuador spanning 25 years, we have documented the burden of illness from pesticides, measured contamination of water, soil, homes and people, developed innovative community-based interventions, and persuaded policy-makers at different levels (municipal, provincial and national). Throughout we have involved students in ecohealth project linked learning. Yet, use of hazardous pesticide use persists, young people continue to get sick, agroecosystems continue to be contaminated, and international and national purveyors of hazardous pesticides continue to operate with impunity. How do we collectively grapple with this wicked problem glocally?
Dr. Sarah Flicker , Associate Professor, York University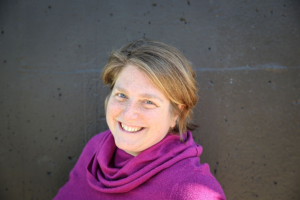 "Because we are Natives and we stand strong to our pride": Decolonizing HIV prevention with Aboriginal youth in Canada using the arts
Dr_Sarah_FlickerAbstract: As a group of concerned stakeholders, we came together to envision decolonizing approaches to respond to the elevated rates of HIV in Aboriginal communities in Canada using participatory arts-based methodologies. In total, over 85 youth worked with 20 artists in six different Indigenous community workshops to create artistic pieces that unpacked the connections between individual risk and structural inequalities. Seventy-one youth participated in individual interviews six weeks after the workshops. Four pieces are described here in depth: Kahnawá:ke First Nation and Montreal urban Aboriginal youth Stop Motion Film; (2) The urban Aboriginal community in Toronto, Ontario Hip Hop Track;(3) Kettle and Stony Point & Aamjiwnaang First Nations "Rezpect" Mural and(4) The urban and on reserve youth around Charlottetown talking stick carvings . Each piece takes up the themes of decolonization as a primary vehicle for combating HIV. Each places the virus in the context of health, community, culture and agency. These approaches stress the communal, and engage with historic and ongoing oppression. Connecting youth with one another, as well as Aboriginal mentors, teachers, and artists, may in itself be a form of decolonization and reclamation.
Dr. Lindsay Galway , Assistant Professor, Lakehead University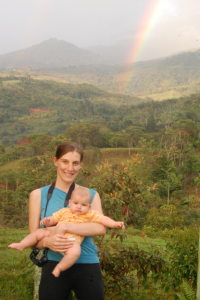 My ecohealth story: Reflections from an emerging scholar
Dr_ Lindsay_GalwayAbstract: Emerging scholars and practitioners play an important role in the continued advancement of Ecohealth approaches and in our collective efforts towards promoting health and sustainability in a rapidly changing and inequitable world. As emerging Ecohealth scholars, we must learn to navigate the many challenges that arise when engaging in research aimed at understanding and addressing wicked health problems. In this presentation, I will discuss key lessons that I have learned as an emerging Ecohealth scholar, drawing on insights from research and practical experiences in Canada and globally. I will conclude by highlighting key questions to consider with respect to training the next generation of emerging Ecohealth scholars and practitioners.
Andres Sanchez , Senior Program Specialist, IDRC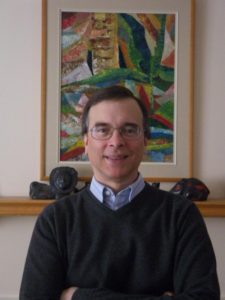 For more than 18 years, IDRC has supported research on ecosystems and human health, contributing to an emerging field of research, teaching and practice known as "Ecohealth". This field covers different approaches to research. Many differ in their goals or topics addressed. All share the desire to link knowledge on environmental and social determinants of health in a framework of action-oriented research. Six principles guide this work: systems thinking; transdisciplinarity, multi-stakeholder participation, social and gender equity, environmental sustainability, and the use of knowledge for bringing about change. Their sum produces synergy towards greater equity in health, contributing to a collective capacity to cope, adapt and respond to changes and challenges in people's everyday life. Conceived as a global program, application focused on local problems of relevance to low and middle income countries, promoting new ways of understanding health issues, and of imagining and implementing better things to do in disease prevention, health promotion, and environmental sustainability. An example from the North Coast of Peru on malaria and agriculture illustrates the application of Ecohealth concepts.
Building collective knowledge to do better things in health and sustainability
Breakout Discussion Group Activity
Discussion Topics:
Las Nubes Project, Costa Rica
Climate Change
Public Health
Pedagogy
Indigenous Populations and Ruralization in Canada