Welcome
Las Nubes Project was created by Dr. Howard Daugherty from the Faculty of Environmental Studies, after a generous donation made by noted Toronto physician Dr. Woody Fisher to York University in 1998.
Under the direction of Prof. Felipe Montoya the Las Nubes Project mission is to contribute to community well-being in ways that are compatible and conducive to environmental conservation. Las Nubes does this through faculty and student research, environmental education, and through community engagement initiatives. By means of the Project's permanent and long-term presence and relationship with local communities and organizations, Las Nubes aims to develop a grounded theory and praxis around the sustainability of healthy and gratifying rural lifeways respectful of, and in harmony with the natural environment.
Latest News
In Summer 2017, FES will be offering a Semester Abroad program of field courses, using its new EcoCampus in Costa Rica and many other locations ...
Read original Beginning in the summer of 2017, York University students will be invited to participate in the Las Nubes Semester Abroad program in Costa ...
Read Original A two-day event running Dec. 7 and 8 organized by Faculty of Environmental Studies professor Martin Bunch will take an in-depth look at ...
Upcoming Events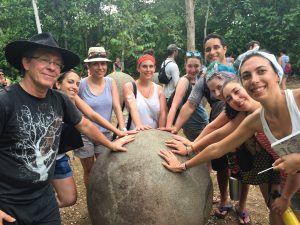 All students participating in the Semester Abroad must attend this mandatory session.