Welcome
Las Nubes Project was created by Dr. Howard Daugherty from the Faculty of Environmental Studies, after a generous donation made by noted Toronto physician Dr. Woody Fisher to York University in 1998.
Under the direction of Prof. Felipe Montoya the Las Nubes Project mission is to contribute to community well-being in ways that are compatible and conducive to environmental conservation. Las Nubes does this through faculty and student research, environmental education, and through community engagement initiatives. By means of the Project's permanent and long-term presence and relationship with local communities and organizations, Las Nubes aims to develop a grounded theory and praxis around the sustainability of healthy and gratifying rural lifeways respectful of, and in harmony with the natural environment.
Courses
The Faculty of Environmental Studies expanded its academic program to offer a Reading Week course and a full Summer Semester at Las Nubes in Southern Costa Rica.
This is a unique opportunity to earn credits through courses taught by York's faculty. The courses take a community-based approach, developing collaborative projects that provide learning opportunities and are open to all York University students (undergraduate 3rd and 4th year, and graduate). The emphasis of these programs is on experiential education, building on our long-standing relationships with diverse communities and group in Southern Costa Rica.
Our Semester Abroad program consists of six field courses, which are offered through May and June at our EcoCampus in Costa Rica and many other locations in the Southern Pacific region of the country.
Each course is worth 3 credits. Students may take the maximum number of credits allowed by their programs. The courses range from humanities to sciences, and you can take them as electives and towards the completion of your degree.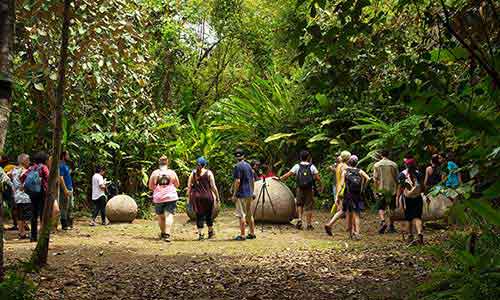 This is a useful course for students who are interested ecosystem/environmental management, international development practice, conservation, global health, environment and health, applied systems thinking, food sovereignty and security, participatory methods, social innovation, environmental problem solving, and more.